Quality Over Quantity
I Do It Right The First Time
My focus is in providing commercial real estate services to my clients. I am very client focused and detail oriented. These characteristics have enabled me to professionally manage and close complicated commercial real estate transactions. Prior to starting my own company, I created valuable commercial real estate solutions for numerous clients for over 11 years as a commercial real estate broker at Bailes & Associates at their Irvine office and Tenzer Commercial Brokerage Group, which is situated on the 3rd Street Promenade in Santa Monica. I developed my passion for commercial real estate while working at Macerich's corporate office, a major shopping center Real Estate Investment Trust (REIT) based in Santa Monica.
I earned my MBA from USC with emphasis in Real Estate and Finance and have been a California Real Estate Licensee for more than 20 years. I have served as a Board Member of the Los Angeles Chapter, USC Marshall Business Alumni Association and mentored in USC's Marshall School MBA Executive Mentor Program. I grew up in the Eagle Rock / Glendale area and enjoyed experiencing the San Francisco Bay Area while attaining my bachelor's degree at UC Berkeley.
I am an active member of the USC Marshall Alumni Orange County Chapter and Orange County Cal Alumni club.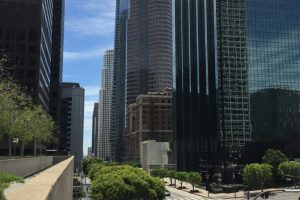 LEASING COMMERCIAL REAL ESTATE?
Explore Your Options With ME
There are many reasons why you need to lease commercial property, and some of them can be very complicated. That's why I discuss your aspirations and goals before proposing potential solutions that can fulfill your commercial real estate needs.
PURCHASING COMMERCIAL REAL ESTATE?
i CAN HELP YOU FIND THE PERFECT PROPERTY AND NEGOTIATE ON YOUR BEHALF
I realize that buying commercial real estate is a major decision and can become very complicated. I can expertly guide you to acquire commercial property that will help you achieve your goal.